Do allow your needs to drive your planning process.
Do work with a fiduciary when investing for your retirement.
Do exercise more control over your finances.
Do maximize your retirement income by contributing to your retirement accounts.
Do seek professional assistance before and after your retirement.
Do estimate your expenses in retirement and identify your income stream.
Do recognize that you may experience a loss of identity when you retire.
45
of men seek professional assistance and financial advice for retirement.
10
of women seek professional assistance and financial advice for retirement.
15
of women will outlive their spouses by 20 years.
76
of baby boomers have not saved enough for their retirement.
Don't wait until retirement to start planning for it.
Don't assume you have saved enough to fund your retirement.
Don't be reluctant to create a bucket list and a plan to enjoy your retirement.
Don't forget about your old 401(K) funds from earlier jobs.
Don't forget stress comes with change, own your stress and use it constructively!
Don't forget about Medicare's special enrollment period even if you decide to be covered by another health plan.
Comprehensive Financial Help – Advice and Implementation
List of Services
Performing a financial retirement plan
Projecting net worth
Determining retirement needs and future living expenses
Assessing current and future cash flow
Examining tax reduction strategies
Analyzing pension options
Evaluating Social Security options
Reviewing medical insurance options
Examining disability income needs and insurance policy terms
Recommending fixed income investment strategies
Analyzing life insurance needs and evaluating policy terms
Reviewing pros and cons of purchasing long term care insurance
Examining property/casualty needs and evaluating insurance terms
Assisting with identity theft protection
Strategizing retirement funding
Evaluating annuities and their appropriate use
Setting up budget and financial management strategies using our proprietary on-line program
Retirement Financial Planning in Lexington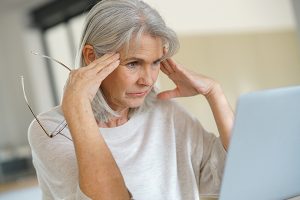 After working 42 years for a major U.S. corporation, Mary was laid off. She and her husband Mitch came to see us for financial advice. During the meeting, Mitch shared concerns about losing Mary's salary. He asked if they could continue to live their current lifestyle in retirement and if they were going to run out of money in their senior years.  We noticed Mary was quiet and withdrawn. After asking some probing questions, it became apparent that Mary was facing an identity crisis. She worked most of her life as an upper-level manager. She was an integral part of the company. Without her job, she felt out of place, lost and withdrawn.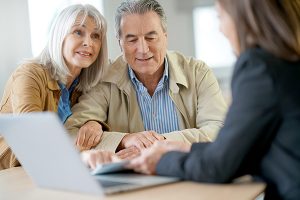 During our meetings, we utilized various tools (worksheets and discussions) to help Mary find new meaning and direction in her life. We were able to bring out hidden passions from her youth, such as yoga, fitness, and gardening. Retirement would provide her the time and means to focus on these activities. Mary became attentive and engaged. She felt back in control ready to transition forward into retirement. We worked on their financial plan and determined that they could retire with ease.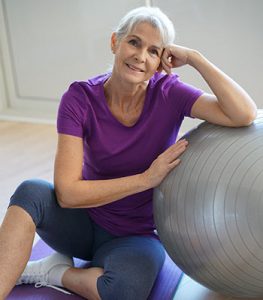 Today, we work closely with Mary and Mitch. We review their financial plan annually; this provides them both with the comfort of knowing they can continue to chart their course and pursue their dreams. With regular planning, they continue to whittle down their bucket list every year!
Parting Thoughts...

"Over the next week, spend 10 minutes every evening writing about an experience that you are grateful
for, sometimes it can be as simple as seeing a beautiful bird! Writing it down rather than thinking about
it leads to a deeper level of processing, which has a more sustained effect on your mood. Remember to write about something different each day."
~ Dr. Robert Emmons
"You only live once, but if you do it right, once is enough."
~